Michigan Motorists: Protect Yourself From Lousy, Uninsured Drivers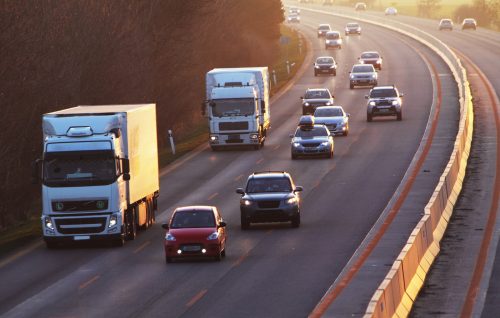 As many as 21 percent of Michigan motorists are driving their cars without any auto no-fault insurance, even though it's required by state law. What does this mean for you? It means you have a 1 in 5 chance of being in a car crash with an uninsured driver. And because these drivers are uninsured, you may not be fully compensated for your injuries.
Under Michigan's no-fault insurance system, when you're injured in an auto accident, you typically get personal protection insurance (PIP) benefits from your own insurance company, no matter who was at fault for the collision.
In certain situations, you may also be able to make a claim against the at-fault driver and his insurance company for damages you suffered, as well as any pain and suffering. This claim is in addition to collecting PIP benefits from your own no-fault insurer. But when the at-fault driver doesn't have any car insurance, you may not be able to get these additional damages.

Uninsured Motorist Coverage
To give you some peace of mind, Michigan drivers should purchase uninsured motorist coverage, in addition to their regular no-fault policy. In Michigan, uninsured motorist coverage will come into play if you or a family member are ever in a car accident with a driver who has no insurance.
In this video, Grand Rapids auto accident attorney Tom Sinas explains why uninsured motorist coverage is so important for Michigan drivers.
How It Works

Uninsured motorist coverage in Michigan will make sure you're fully compensated for injuries you or a family member sustains in a Michigan car accident, as a result of another driver's negligence.
If you have uninsured motorist coverage and your injury was caused by a driver who doesn't have no-fault insurance, you'll be able to file a claim with the insurance company that provided the uninsured motorist policy. Basically, the insurance carrier will "stand in the shoes of" (take the place of) the uninsured driver.
With uninsured motorist coverage in Michigan, you can recover noneconomic damages and excess economic damages up to the limits of the uninsured policy, as if the at-fault driver had indeed been insured. Another plus is that any passengers in the vehicle at the time of the accident might be covered, too, depending on the uninsured motorist policy's terms.
The bottom line? Uninsured motorist coverage in Michigan protects you from people who've decided to drive their car without the no-fault insurance that's required by state law.
Another benefit of uninsured motorist coverage in Michigan is that it's affordable. You can often get a good policy for as little as $30 a year.
So be sure to ask your no-fault insurance provider about uninsured motorist coverage. And if your insurance company doesn't offer it (not all insurers do), then find an insurance carrier that does.
If you've been injured in an accident and are unsure what to do next, contact us for a free consultation. We will help get you the results that you deserve.