Michigan Workplace Injuries Will Soon Be Revealed Online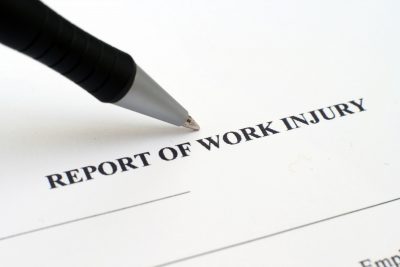 Whether it's operating equipment at a construction site or replacing the rooftop on a home, more than 100,000 Michigan workers are injured on the job every year.
And while employers are supposed to report these injuries to the Occupational Safety & Health Administration (OSHA), this injury information has never been available for the public to see.
But that's all about to change.
On-The-Job Injuries Disclosed

A new federal rule requires employers in high-hazard industries, including many in Michigan, to send OSHA injury and illness data electronically. Why? Because it will now be posted, for everyone to see, on the agency's website at www.osha.gov.
Under the rule, companies with 250 or more employees in industries covered by OSHA record-keeping regulations must electronically submit their injury and illness information beginning in 2017. Companies with 20-249 employees in certain industries must also electronically submit this information.
Many are comparing the new workplace injury rule to the requirement that restaurants disclose the sanitary conditions of their kitchens, as a way to improve food safety. Much like the restaurant disclosure rule, OSHA believes the disclosure of work injury information will encourage employers to increase their efforts to prevent work-related injuries and illnesses, and improve their safety programs. In addition, it is believed the new rule will help OSHA target employers that aren't complying with workplace safety regulations.
Perhaps even more importantly, the rule helps Michigan workers protect themselves from personal injury by letting them see for themselves which workplaces are unsafe … and letting them choose whether to work there.
In this video, Grand Rapids personal injury attorney Tom Sinas talks about the new workplace injury rule.
What About Workers' Compensation?
When an employee is injured on the job, it affects not only the worker's emotional, physical and financial well-being, but their family's as well. Many complicated questions arise, including:
How will the injured worker make up for the lost income?
What if the injured person cannot return to the workplace?
What if the worker died as a result of the injury?
As a general rule, a Michigan worker who suffers an on-the-job injury cannot file a lawsuit against the employer. Rather, an injured employee's losses are handled through the state workers' compensation system.
Michigan's appellate courts have, however, created some exceptions to the general rule that an injured worker cannot sue his employer. For example, an injured construction site worker may file suit against a principal or general contractor in certain situations. By placing some liability on the principal or general contractor, this helps encourage safety for all workers on a job site.

Unfortunately, Michigan's workers' compensation systems isn't as generous as the systems in other states. Over the years, it has become increasingly difficult for injured Michigan workers to get benefits, and some say the system is stacked against the employee.
If you are a Michigan worker who's hurt on the job and you apply for workers' compensation, there is no guarantee you'll get benefits. But if you do, there are limits on those benefits, including:
maximum compensation is $842/week; minimum is $467.50.
a spouse's death benefits end after 500 weeks, or when the spouse remarries.
no benefits are available to a spouse who earns 50% or more of the family income (unless there are dependent children).
children are entitled to benefits for 500 weeks – if the benefits run out after the child turns 16, the child must prove a continued need for assistance.
children's benefits end at age 21.
No Retaliation For Reporting
In light of the new OSHA rule, there is concern that employers may discourage reporting by employees of their occupational injuries and illnesses.
That's why OSHA has also amended its regulations with various anti-retaliation provisions. While the new reporting requirements don't go into effect until January 1, 2017, the following became effective August 10, 2016:
Employers must inform employees of their right to report work-related injuries and illnesses.
Clarify that an employer's procedure for reporting work-related injuries and illnesses must be reasonable and not deter or discourage employees from reporting.
Incorporate the existing statutory prohibition on retaliating against employees for reporting work-related injuries or illnesses.
If you or a family member have been injured at work and have questions, contact our Grand Rapids personal injury attorneys or our Lansing personal injury lawyers today. We are here to help protect your legal rights.