Sinas Dramis Law Firm Welcomes Brian McKenna and Opens Metro Detroit Location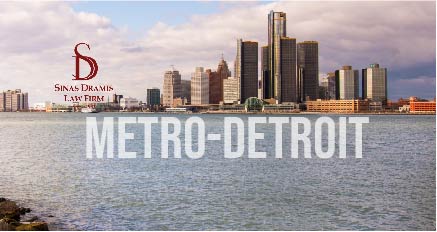 Please join us in welcoming esteemed Detroit personal injury attorney, Brian McKenna, to the Sinas Dramis team. Brian is a reputable and highly regarded personal injury attorney and has dedicated his entire legal career to representing the people of Southeast Michigan. Prior to joining Sinas Dramis Law Firm, Brian was a shareholder and served on the Board of Directors at Sachs Waldman, a prominent and well-regarded Detroit law firm. Brian obtained his undergraduate degree with honors from Ferris State University before attending and graduating from Wayne State University Law School in 1993.
Metro Detroit Personal Injury Practice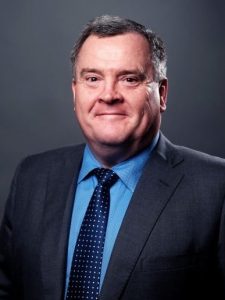 Throughout its history, Sinas Dramis Law Firm has successfully represented people from Detroit and Southeast Michigan in personal injury cases. The opening of our St. Clair Shores office allows our firm to better serve these clients going forward.  We look forward to meeting Southeast Michigan clients at our newest office, located at 24825 Little Mack Ave, Suite 200, St. Clair Shores, MI 48080.
A Tradition of Personal Injury Excellence
Sinas Dramis Law Firm helps those injured or harmed by the negligence or wrongdoing of other people, companies, and governmental entities. We specialize in personal injury cases and wrongful death cases involving motor vehicle accidents, semi-truck accidents, motorcycles crashes, and bicycle collisions. In addition to our Michigan auto accident practice, our lawyers represent clients in a wide variety of personal injury cases, including, general negligence, dog-bites, police misconduct, nursing home negligence, slip-and-falls, premises liability, and defective product cases.
Our personal injury attorneys are also considered experts on Michigan's unique auto no-fault insurance system. Accordingly, in addition to obtaining financial recoveries on behalf of seriously injured people in auto negligence cases, we fight to protect the rights of injured people to access the best care and services available to them. We want to make sure our injured clients have the best chance to return to a full and satisfying life. With over two decades of experience successfully representing people in Southeast Michigan and Detroit, Brian McKenna will carry on Sinas Dramis Law Firm's tradition of representing clients this way. Now, with offices in Ann Arbor, Kalamazoo, Grand Rapids, Lansing, and Metro Detroit, Sinas Dramis is equipped to provide successful representation to victims of personal injury throughout Michigan and beyond.
Contact our metro Detroit personal injury practice today at 866.758.0031.